About the League

We are a golf league consisting of friends who play on Saturday mornings at courses all over Maryland. We use USGA rules and handicaps to determine a Net Score winner each outing. We have competitions such as Long Drive, Closest to the Pin, etc. New Members are always welcome. If you are interested in joining our league or have questions, feel free to
contact us.
Rise For Autism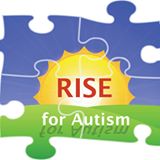 On May 18, 2015 our league held a charity golf tournament to benefit
Rise for Autism
. The tournament went very well, money was raised for a great cause, and most people seemed to have a very good time. Thank you to all our sponsors, Crofton Country Club, and all the golfers who came out in support.
New for 2016

The league has evolved since we started in 2010. We have learned that the main thing we want out of this league is to have fun on Saturday mornings with friends. We have new people interested in joining this year. Points will be earned throughout the season. The point chase will culminate in a 3 round September golf trip to Western MD where the league champion will be decided.
Past League Champions
2016 - Bill Trott
2011, '13, '15 - Brian Morris
2014 - Rich Welsh
2012 - Mike Roberts
2010 - Travis Isaac
League Latest

League members can now use the
19th Hole Golf League Message Board
to find out the league schedule (to be posted soon), tee times, league news, or just talk smack about other members.
9/9 - Last Outing at Bay Hills
Joe McNees won the Net Competition with a 63. George Burge won Closest on 2nd shot. Mark Schweitzer won Closest to the Pin.